2023 Maple Crop Now Available!
OPEN by chance or appointment

Pure Connecticut Maple Products And Local Honey
from the hills of Ashford, Connecticut.
Connecticut Maple Syrup
From our trees to your table
When serving your family and friends River's Edge Sugar House pure maple syrup, you're getting the best maple syrup that nature has to offer. From our trees to your table- pure, natural, delicious.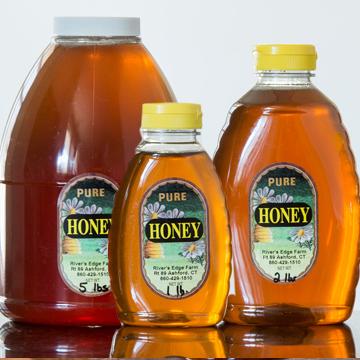 Our Own Local Honey
From Our Hives to Your Home
This wonderfully rich golden liquid is the miraculous product of our local honey bees. Enjoy a naturally delicious alternative to white sugar.
The Sugaring Process
Collect the sap when it's time to tap... Back at River's Edge Sugar House, we boil, boil, boil... Then filter, bottle, and... Enjoy!!